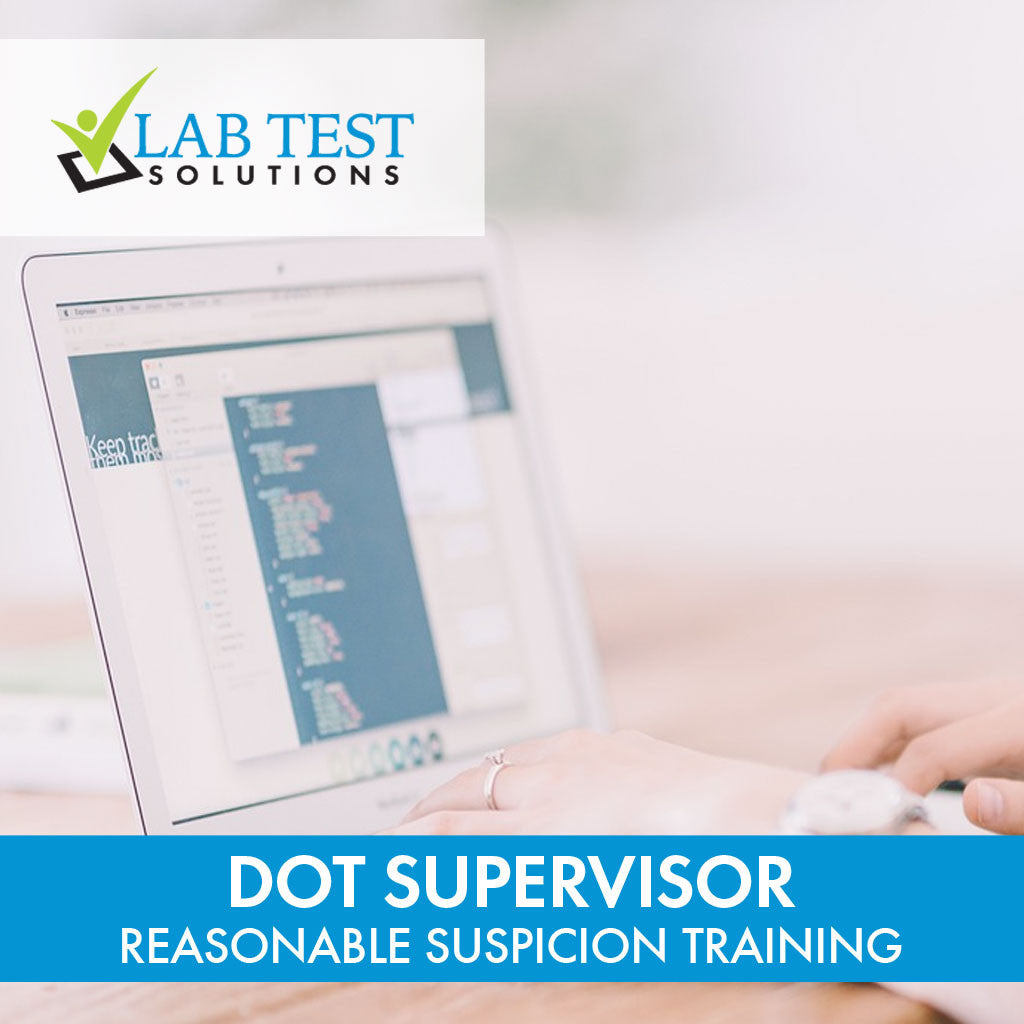 Lab Test Solutions
DOT Supervisor Reasonable Suspicion Training
This training course provides you with the applicable regulatory supervisory requirements for the following Department of Transportation agencies and their respective regulatory citation:
-Federal Motor Carrier Saftey Administration (FTA) - 49 CFR, Part 382.603
-Federal Transit Authority (FTA) - 49 CFR, Part 655.14
-Federal Aviation Administration (FAA) - 14 CFR, Part 120.115
-United States Coast Guard (USCG) - 46 CFR, Part 16.401
-Pipeline and Hazardous Materials Safety Administration (PHMSA) - 49 CFR, Part 199.241
For: All DOT regulated employers wanting to comply with the drug & alcohol testing regulatory requirement for supervisory training. Upon completion of three (3) Training modules + Final Exam questions, a user will be issued a certificate of training.

Course Description: Supervisors will know their role and responsibilities in implementing their company Drug & Alcohol testing program. The user will be able to recognize and identify the problems that may relate to drugs and alcohol in the workplace; detect substance abuse; harmful effects of substance abuse, and execute reasonable suspicion testing. The alcohol training module will provide you with a basic understanding of alcohol abuse, warning signs, and effects on the body, immediate health risks and consequences of alcohol abuse. The drug training module will provide you with a basic understanding drug abuse, warning signs, effects on the body and consequences of drug abuse. You will learn detailed information for each of the specific 5-panel drugs that are tested for, pursuant to DOT regulations.
---
Share this Product
---
More from this collection